Tile

The tile on your pool and spa is what will make it POP! The possibilities are endless. Find something you love or mix and match them for a truly unique look. We utilize the following tile suppliers the most. A couple have local showrooms in  the Fort Myers/Naples area. Others will ship us samples as we need them.
---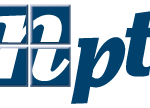 Visit the National Pool Tile Group website to see their available tile options. Most of their options can be seen in the SCP or Superior Pool Products showrooms at:
Superior Pool Products Naples Location:
4430 Domestic Ave.
Naples, FL 34104
SCP Fort Myers Location
8030 Supply Drive
Fort Myers, FL 33967
Superior Pool Products Cape Coral Location
906 SE 13th Pl
Cape Coral, FL 33990
Showroom Hours:
Mon. – Fri. 7am to 4:30pm
---

Visit the International Wholesale Tile website to get an idea of what physical samples you would like to have a closer look at. Some of their options can be seen at:
Florida Water Products
1485 Rail Head Blvd.
Naples, FL 34110
Showroom Hours:
Mon. – Fri. 7am to 4:30pm
---

Luv Tile has an excellent variety of tile to choose from. They're based in Sarasota, FL. If you see some options on their site that you would like a closer look at, let us know. They'll send them to us.
---
Pavers

All of our projects come standard with paver decking. Visit the Tremron website to browse their various styles and colors for your next project.

While browsing options online is convenient, nothing beats seeing the material in person. Stop by Tremron's Design Center in Naples Monday through Friday from 9a-5p.
Tremron
2403 Trade Center Way Ste 7
Naples, Florida 34109
(239) 314-7395
Indoor Showroom Hours:
Mon. – Fri. 9am to 5pm
---
We also utilize TriCircle Pavers in Fort Myers. Visit the TriCircle Pavers website to view the selection of colors and patterns for your new paver deck .

TriCircle Pavers
2709 Jeffcott Street
Fort Myers, Florida 33901
Outdoor Showroom Hours:
Mon. – Fri. 9am to 5pm
Travertine
Upgrade to the timeless elegance of natural stone. Samples can be seen and selected at:
Turkuoise Trading
2151 Trade Center Way
Naples, FL 34109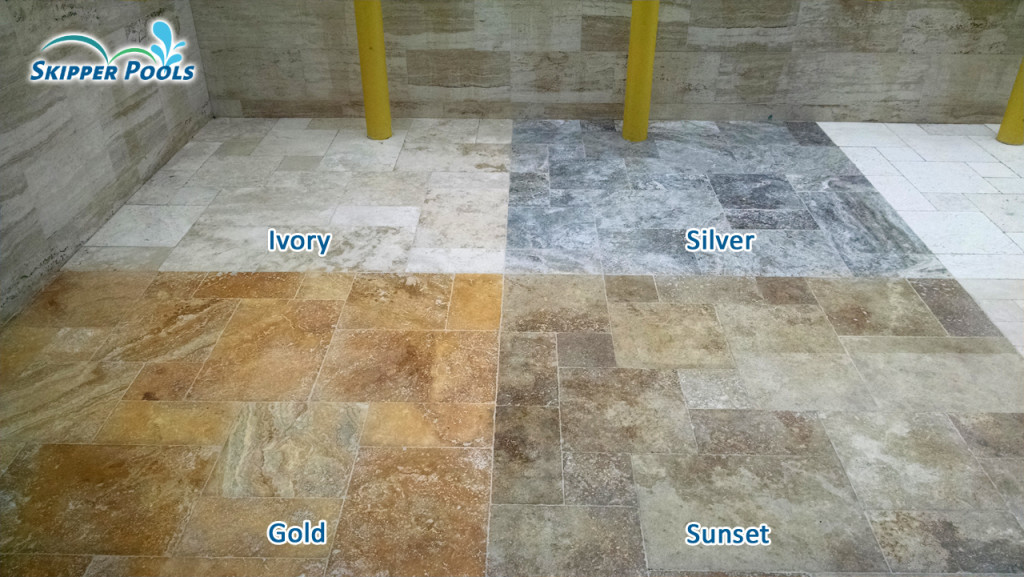 ---
Interior Finish

Most builders consider these finishes "upgrades." We utilize the Pearl finishes (larger, exposed aggregate finishes) due to their higher quality which more accurately meets our standards.
Florida Stucco Pearl Finishes, exposed river aggregate pool finish, is a machine blended pool finish of high quality which contains selected river aggregate, white portland cement, and additives to enhance strength, bonding, and curing. Pearl finish will yield a hard, long-lasting, stain resistant surface that is unique and versatile in appearance.
Standard Colors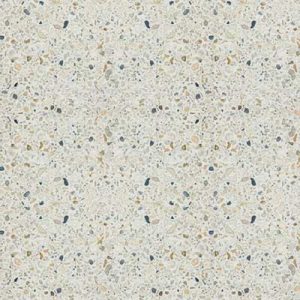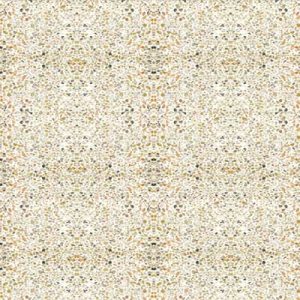 Upgraded Colors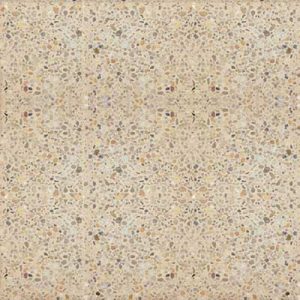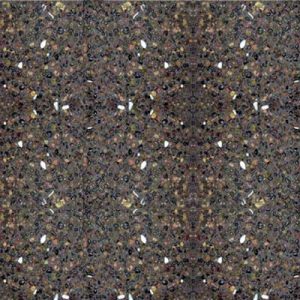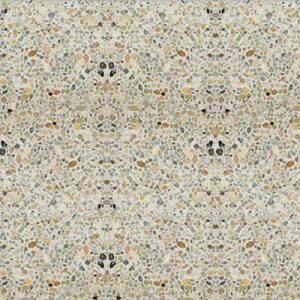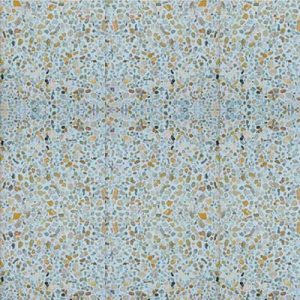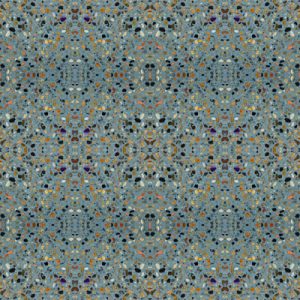 ---
Note about materials: The above are simply the manufacturers and suppliers we are confident in working with due to their superior products and support. While we won't use lesser-quality products, other options are available and can be discussed with your designer.
MISC. SAMPLE PHOTOS